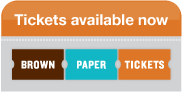 SATURDAY, JUNE 9th 2018
The James Beard House
167 West 12th Street
New York, NY 10011
Kick off your summer with our 2018 Iconoclast Dinner Honorees for this epic gastronomic event honoring CULINARY + WINE + SPIRITS trailblazers of color at the legendary James Beard House.
Taste of The Iconoclast Dinner
Join us in the garden of The James Beard House for an advance preview of the culinary offerings being served during the VIP and General Receptions of The Iconoclast Dinner, along with free flowing wine and spirits curated by our global team of 2018 Iconoclast Dinner Honorees.

TIME 2:30 PM – 4:30 PM
ADMISSION $150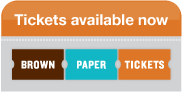 Our signature IDE event that honors a global team of food, wine, and spirits trailblazers of color. This global roster of honorees collaborates on a one-of-a-kind intimate gastronomic experience at the legendary James Beard House.
TIME VIP Reception 6:30 PM
General Reception 7:15 PM
Dinner 8:15 PM
 
ADMISSION

General
Reception, Seven Course Dinner, Gift Tote
$1000
VIP
VIP Reception, Seven Course Dinner, VIP item in Gift Tote
$1250
Extended VIP
VIP Admission Offerings, Mini-Wine Cellar To Take Home Consisting of All Wines Paired with the Dinner
$1500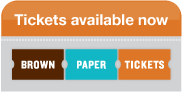 2018 HONOREES
FOOD
Zoe Adjonyoh
Zoe's Ghana Kitchen, London
Jamilka Borges
Independent Brewing + Hidden Harbor, Pittsburgh
Devin D. Cowan
The Greenbrier Resort, White Sulphur Springs, WV
Joe Johnson
Charcoal Venice, Venice CA
Preeti Mistry
Juhu Beach Club + Navi Kitchen, Oakland
Miguel Trinidad
Jeepney + Maharlika, NYC
WINE
Sarah Thomas
Le Bernadin, NYC
SPIRITS
Tiffanie Barriere
The Drinking Coach, Atlanta
No one under 21 admitted.