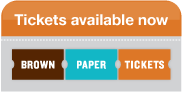 The Iconoclast Dinner Experience
A team of food, wine and spirits icons from no fewer than three continents will collaborate on an epic and intimate gastronomic experience at the legendary James Beard House in New York.
The James Beard House
The James Beard House is the former home of the iconic late James Beard who is also known as the Dean of American Cookery. The James Beard Foundation is a non-profit professional organization whose purpose is to honor and celebrate the finest chefs, wine professionals, food authors and food journalists. The Foundation preserved the late James Beard's home and invites notable chefs to cook in the kitchen. Outside of receiving a James Beard Award, which is known as The Oscars of food, being invited to cook at The James Beard House is among one of the finest honors a chef can receive.
Charity Partners
The Iconoclast Dinner Experience is being held in conjunction with The Dental Kidz Foundation, Inc. Proceeds from the event will benefit The Dr. Lezli Levene Harvell Scholarship for International Students at Spelman College. The scholarship benefits students from Jamaica and sub-Saharan African countries.
The Dental Kidz Foundation is a 501(c)(3) non-profit organization that supports the education of girls and women as well as initiatives in STEM education for under-represented minorities.
Event Chairs
Lezli and Chris Harvell
Host Committee
Tai Beauchamp
Jenna Bond-Louden
Sherrese Clarke-Soares
Maloni Goss
Kimberly A. Harris
Christina Lewis Halpern
Omoju Miller
Kerry-Ann Poyser Edwards
Reginald Van Lee
George Wells
Lola C. West
Media inquiries
First and Last PR
201-569-2080
stephanie@firstandlastpr.com