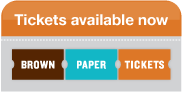 JAMES BEARD HOUSE
167 WEST 12TH ST
NEW YORK, NY 10011
 
Purchase Tickets
Support Levels

A Taste of The Iconoclast Dinner Experience
Join us in the garden of The James Beard House for free flowing wine, champagne, cocktails and the culinary offerings from the VIP and General Receptions of the Dinner Experience.
The Iconoclast Dinner Experience General Admission
General Reception Dinner
Gift Tote
The Iconoclast Dinner Experience VIP Access
Access to kitchen and honorees 45 minutes Prior to General Admission VIP Reception
General Reception
Dinner
VIP Item in Gift Tote
The Extended Iconoclast Dinner Experience
VIP Access for 2
Premium Seating with Honorary Event Chair, Co-Host of ABC's The Chew, Carla Hall "Course Presented By" Credit in Evening's Program and Website
Multicourse Chef Driven Tasting Menu with Wine Pairings for 2 and Meet and Greet With Chef through one of the following experiences
The Cecil or Minton's Experience (NYC)
The Lure Fishbar Experience (NYC)
The Shaw Bijou Experience (Washington D.C.) The LEONA Experience (Venice, CA)
A Taste of The Iconoclast Dinner Experience
3 PM – 5 PM
$150

The Iconoclast Dinner Experience
VIP Access 6:15 P.M.
General Admission 7 P.M.
Dinner 8 P.M.
VIP Access $1000
General Admission $750
Extended Experience $4000
Silent Auction
The Iconoclast Dinner Experience will include a silent auction of one-of-a-kind and bespoke experiences hosted by Charity Buzz. The silent auction will run from May 28th to June 9th. You can visit www.charitybuzz.com/icondinner in late May to bid on our lots.
ALL SALES ARE FINAL. NO REFUNDS OR EXCHANGES. WE CANNOT GRANT SEATING REQUESTS UNLESS TICKETS ARE PURCHASED TOGETHER. NO ONE UNDER 21 ADMITTED. ONLY NUT ALLERGIES CAN BE ACCOMMODATED. WE MUST BE INFORMED OF NUT ALLERGY 10 DAYS PRIOR IN ORDER TO ACCOMMODATE.

TICKETS MUST BE PURCHASED BY MAY 8TH FOR ACKNOWLEDGEMENT IN EVENING'S PROGRAM.
The Dental Kidz Foundation is a 501 (c)(3) organization. Tax ID Number 47-1593185
Your donation is tax deductible to the fullest extent of the law.